Regular price
Sale price
$16.99 USD
Unit price
per
Sale
Sold out
Welcome to the Puglie Sticker Society
A SUPER SECRET society that we hope many people will know about, and a VERY EXCLUSIVE group that anyone can join! (Are we doing this right???)

This is a monthly sticker cult where you'll receive the newest Puglies, exclusive designs that will never be sold online, and an exclusive postcard with some mindful reflections 💖
Subscribed Members will also have the key to The Cult Vault where you can adopt previous cult offerings at a discount!


What stickers will I receive?

You can find previews of monthly cult offerings via all social medias!

Cult offerings will be be four 2.8" die cut stickers - 3 new designs and 1 exclusive!
When will I be charged?

You will be charged upon check out, and recurring charges are on the 18th of every month!

Cut off date for receiving the society's upcoming cult offerings is on the 20th - so be sure to subscribe or purchase the one-time cult offering BEFORE the 20th!

i.e. If you subscribed on the 19th of September, you'll be receiving October's Cult Offerings! But if you subscribed on the 20th of September, you'll be receiving November's offering!
When are stickers shipped?

First Tuesday of every month*!
If your Society Membership is combined with other shop items, the other items will be held and shipped altogether.

*Holidays and conventions may shifts a business day!
How do I cancel my membership?

Every email you receive regarding the subscription will have a button to "Manage Your Subscriptions"! Through there, you can cancel at any time!

If you're really stumped, feel free to message me! There's no pressure and no worries for needing to leave the society - we're happy you were a part of it in the first place, and hope you enjoyed your time!
View full details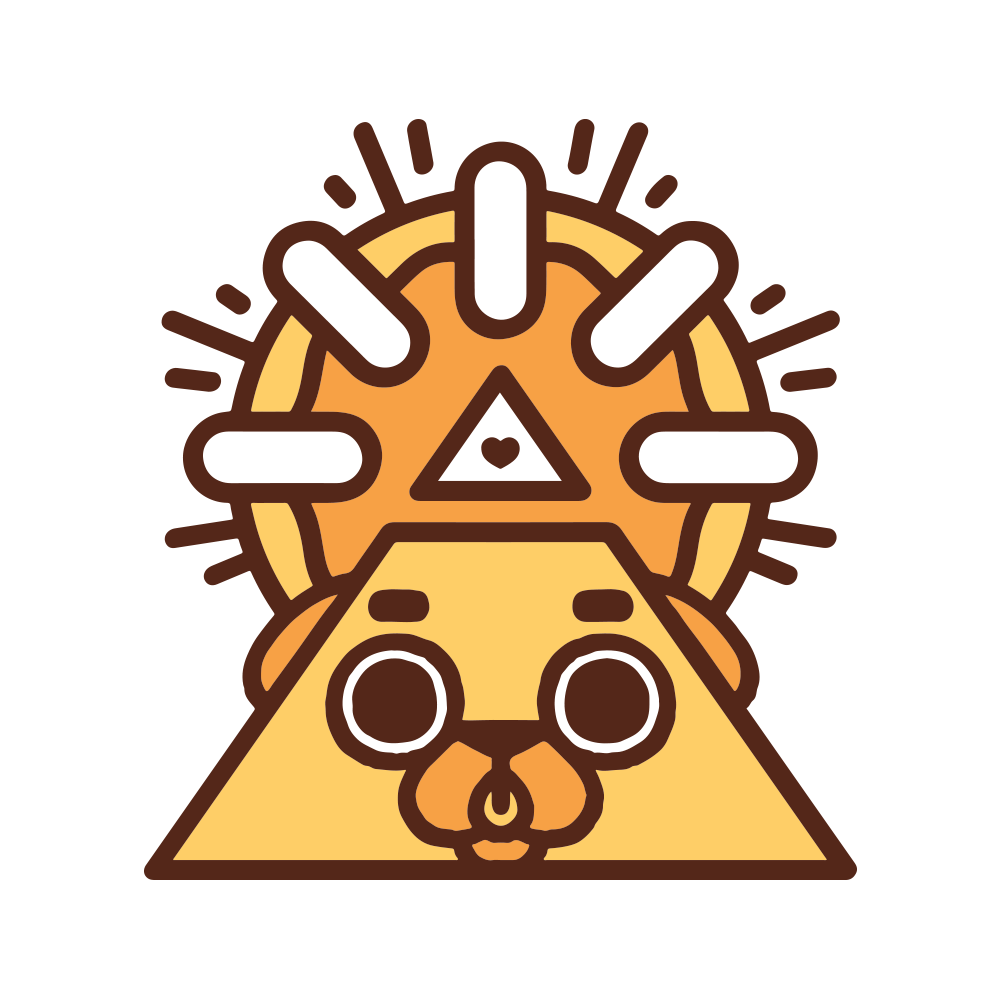 Amazing as always
Everything at PuglieMart is extremely high quality, every Puglie sticker I've ever placed are still pristine to this day, literal years after being placed.
10/10 best merch ever
Bundle of sunshine each month!
Each month I look forward to this little bundle of sunshine in the mail. I don't ever plan on stopping this membership as it brings me a sense of joy every time.
The best sticker society ever
If there's one subscription I never regret joining, it's the puglie sticker society. I love too see all the new and fun adventures puglie gets up to in sticker form :>
Why you should join the society
1. Pugs are amazing and you will have monthly reminders
2. Puglie Pug is the best pug art game in town
3. Did you forget to order a sticker that's gone? It might still be available to society members
4. A great price for awesome stickers in a great envelope.
5. I'm making a collage out of the cards that come with em' !
6. Pugs!!
love the sticker
I love the stickers and the card from Eugene (puglie's crrstor)creator. I look forward to them each month